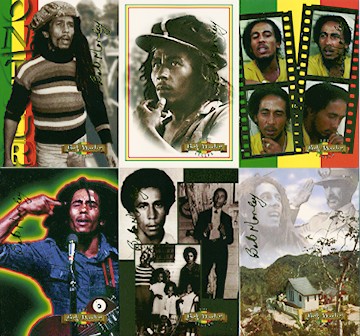 Filled with quotes from Bob Marley's speeches, interviews, and writings, this collection is sure to resonate with fans of his music and political activism, at a time when we need exemplary heroes. 
Redemption has many meanings, but there is one definition that embodies the spirit of Bob Marley's beliefs and music: to reform, or to change for the better. Forty years after the release of his iconic "Redemption Song," his desire to make the world a better place through mental and spiritual emancipation—important first steps to physical emancipation for the larger community—remains powerful and vital to this day.
Using Marley's own words from interviews and his powerful song lyrics, his eldest daughter, Cedella Marley, creates a powerful narrative about the hard but rewarding path to redemption.