Big Tings A Gwon!
Join Rasjohnmon for his adventure at Reggae SumFest '95 In August of 1995 many of the top production professionals converged on Montego Bay,  JA  for what was to be the most complete coverage of world music event.
THE RAS JOHN REPORT – SUMFEST '95
Relive this classic event with Rasjohnmon's behind the scenes story on the multi-media production featuring a digital sound crew from Disney, superstar MTV and Network TV camera crew and BIG time director and production crew that captured all but two or three of the acts over a thrilling 4 days of music and none of it has seen the light of day… a killer show top to bottom but if you were not there, you have never gotten a chance to see it or hear it.  Through the most challenging of circumstances the skilled crew directed by Greg Bagarozy, the shows Executive Producer, survived rain, thunder and lightening, behind the scenes insanity and artist and management uproar, they triumphed but this may be the only spot you will be able to hear the results thanks to legal entanglements.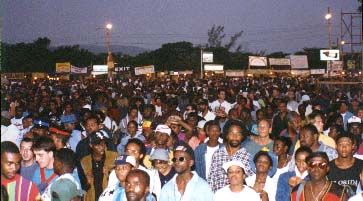 Reggae SumFest '95 began with a BEACH PARTY SOUND CLASH on Tuesday night, August 8 at Montego Bay's Walter Fletcher Beach. The Clash brought together three of the today's top Sound Systems: Bodyguard and Pieces out of JA and Waggy'T' from Miami. For the uninitiated, the System's go head to head to play the best music selections. Anything goes from rare tracks to special dub mixes in a competition to be the best with the crowd voicing their opinion with each new track that pumps out of the speakers. The crowd was also invited to get involved with a Dancehall-Fashion Dance Contest to add to the fun of a great night on the beach.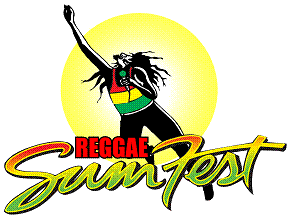 On Wednesday, August 9, REGGAE SUMFEST '95 moved to Catherine Hall Entertainment Centre for the first of four nights. This first night, VINTAGE/SOCA NIGHT, was a tribute to the life and music of Delroy Wilson. Featured performers included the legendary Ken Boothe, John Holt and Leroy Sibbles & The Heptones.
Rasjohnmon Reports from SumFest '95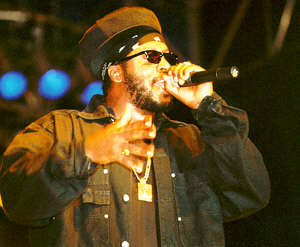 Getting to meet many of the legends of Reggae Music backstage has been a highlight for me with a special honor coming from meeting Toots and Jimmy Cliff. Sade came to enjoy the show and it was great meeting her too during a backstage visit. Reggae Sumfest '95 has truly been a joyous four days with the energy in the music keeping spirits high and tired bodies on their feet for over 40 hours of great music. One love and great respect to all who were a part of this Reggae celebration.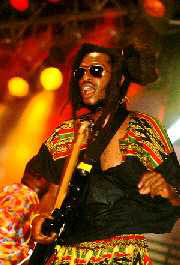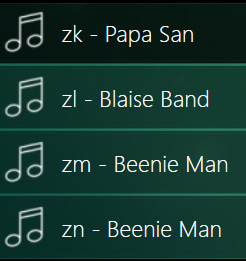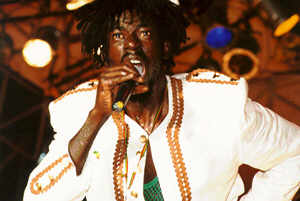 Thursday night, August 10 is Dancehall Night, livicated to living legend, U ROY. The night featured Beenie Man, Spragga Benz, Sanchez, Papa San and Lt. Stitchie.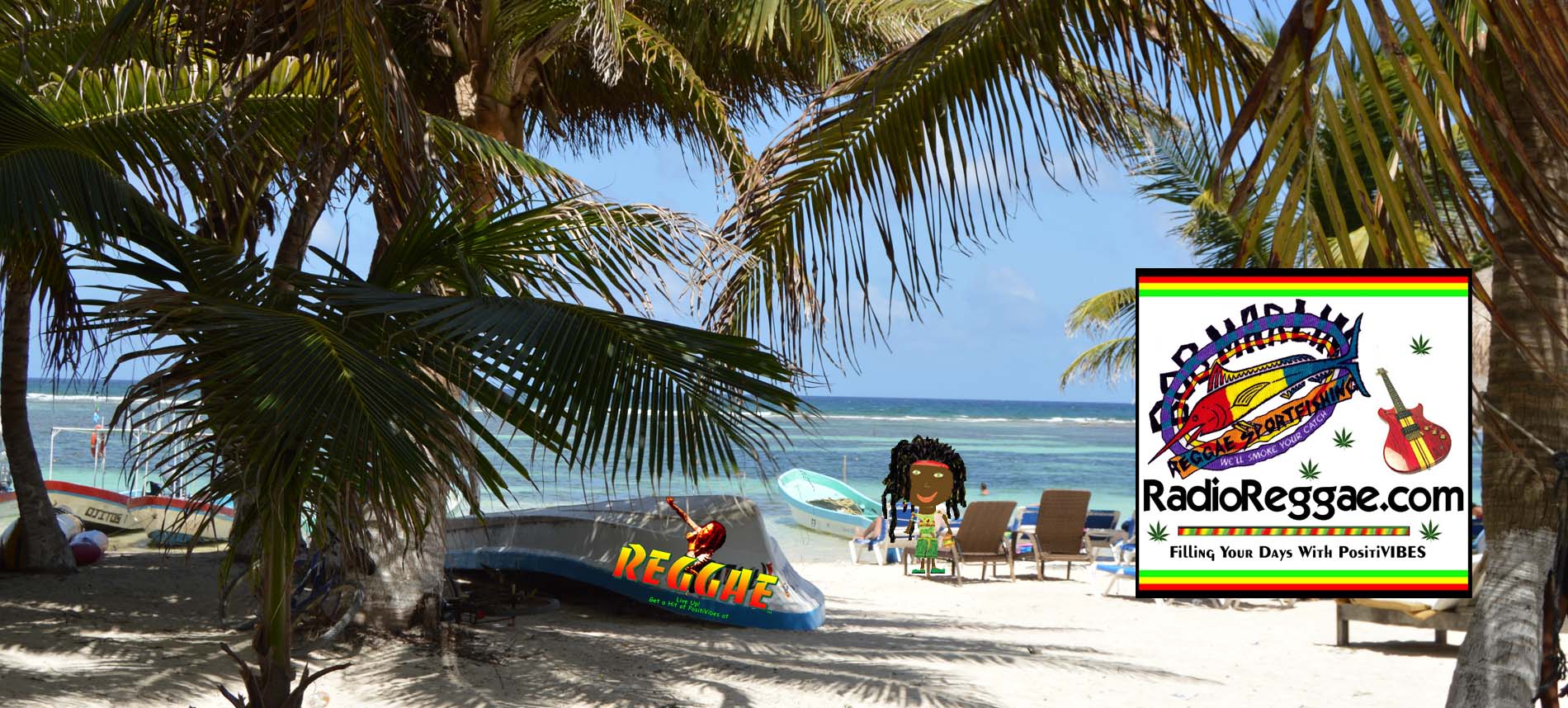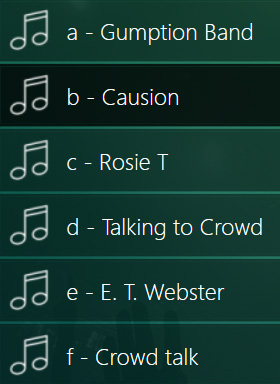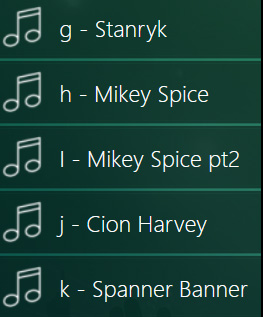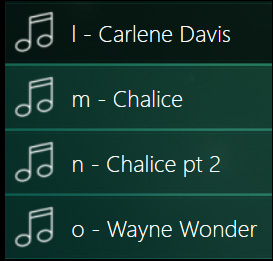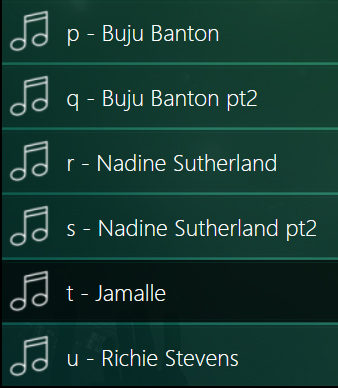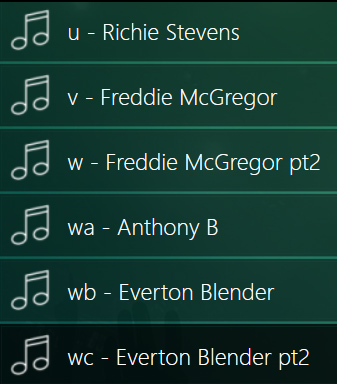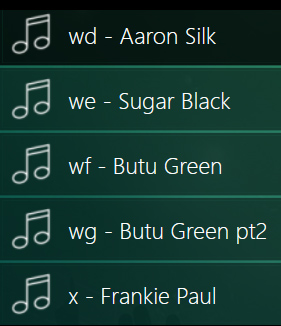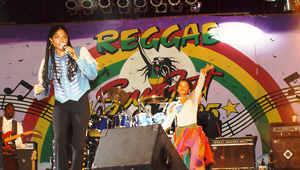 Looking back: Reggae Sumfest 1995
by Biko Kennedy / 7 years ago
A 'groomer of greats' since its inception, Reggae Sumfest have given Reggae lovers worldwide something other festivals haven't; breath-taking moments that seemingly leaves patrons mystified and yearning for more until the next staging. As the clock on the 21st showcasing ticks away, Jamaicansmusic.com looks back at the years that was and how it have evolved as time passes.
Vintage Vibes with just a touch of Soca: August 9
With the Fab 5 band hitting the first set of chords right around 8:45 p.m , Sumfest kicked off right with thousands of balloons being released backstage. Billed to perform are Dobby Dobson, Hopeton Lewis, Scotty, Derrick Morgan and the Clarendonians  But no one could out do the mighty trio; Ken Boothe, Leroy Sibbles and the Heptones and John Holt, who closed the show. Those who had dozed off were now wide awake snapping and dancing along as Ken Boothe shuffled across the stage with John Holt bring the pure joy and unity of Reggae music to the fore and Leroy Sibbles and the Heptones matchless harmony danced through the morning air.
Dancehall Night: August 10
Usually the biggest crowd puller, Dancehall night saw the likes of Lt. Stichie, Papa San, Beenie Man, Spragga Benz and Sanchez doing no wrong as the crowd clung to every note they delivered. But as the morning sun rose behind the stage Beenie man had his legion of female fans helplessly screaming as he performed his animatedly delivered closing set.
International Night I: August 11
Featuring the likes of Dennis Brown (who replaced Beres Hammond), Buju Banton, Tony Rebel, Frankie Paul, Freddie McGregor and Chalice, the night played as a celebration of the life and music of Garnet Silk who passed away a few months prior.
International Night II: August 12
In celebrating the 50th Anniversary of the birth of Bob Marley, Roots Rock Reggae echoed throughout the Catherine Hall Entertainment Centre. On the grand finale, performances came from international superstars Steel Pulse along with Ini Kamoze, Shinehead, Carlene Davis, Sayoka (from Japan), Leejahn (from Canada), Cidade Negra (from Brazil), Junior Tucker, Mykal Rose and a show stealing performance by Chaka Demus – Pliers with a special performance by Julian and Damian Marley.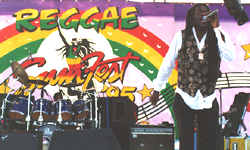 Reggae Sunsplash is a reggae music festival first staged in 1978 in the northern part of Jamaica. In 1985 it expanded with the addition of an international touring festival. The festival ran annually until 1996, with a final event in 1998, before it was revived in 2006.  For current information on Reggae SumFest visit https://reggaesumfest.com/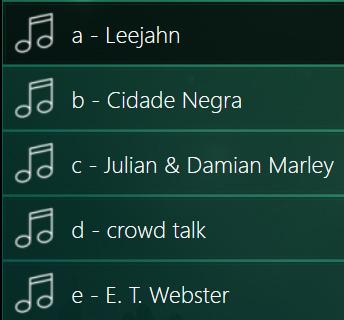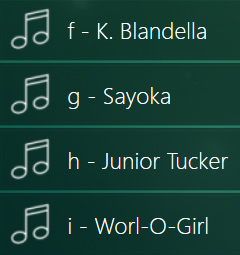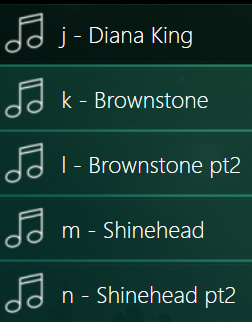 What's Your Story for Our Future? We are a story telling species.  In every moment you live, your thoughts and experiences change you in some way.  You are the director and creator of your story.  Not everyone is happy with the way their story is unfolding. Over the...